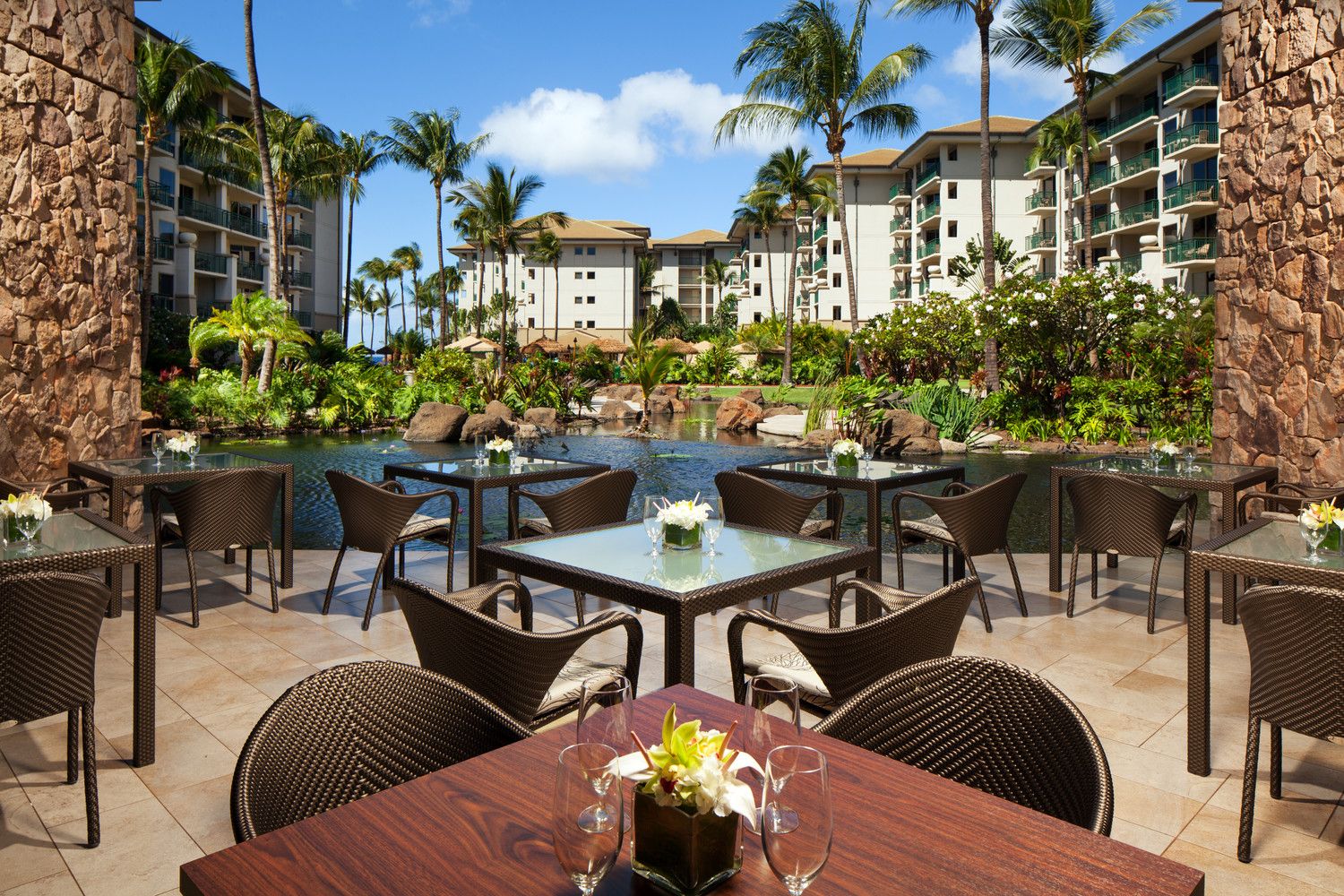 Pūlehu, which means, "grilled" in Hawaiian, offers Italian favorites cooked over an open flame. As the region's leading farm-to-table venue, sustainability with support for local farmers is essential. Experience the wood stone oven where freshly baked pizzas are created with the freshest ingredients. Pūlehu also offers an Italian-inspired wine list, Italian beers and cocktails to complement your selection.
2017 - 'Aipono Gold Award: Best Dessert Maui No Ka 'Oi Magazine
2015, 2014, 2013 - 'Aipono Gold Award: Best Italian Restaurant Maui No Ka 'Oi Magazine
2015, 2014 and 2013 - Wine Spectator Award of Excellence
2014 and 2013 - 'Aipono Silver Award: Best Wine List - Maui No Ka Oi Magazine
2014 - TripAdvisor Certificate of Excellence
Phone: (808) 667-3254
Hours
Thursday-Monday 5:00pm-9:00pm
Often recognized for its culinary excellence, the relaxed, upscale Pūlehu, an Italian Grill, presents New Italian cuisine served with a local sustainable twist. Pūlehu, an Italian Grill has a multitude of exciting events to give you an experience to remember.
Join us between 5:00pm-5:30pm for our special Tramonto Sunset Menu or stop by on a Friday evening at 4:00 p.m. for Fire up the Fun chef demonstrations.
Menus
Reservations: 808-667-3254
Weekly Offerings & Events
Wine Social
Sundays and Mondays
4:30 p.m. - 5:00 p.m.
Join us for an intimate wine and food pairing with restaurant and wine list manager, Jim Hansen. Jim's thoughtful selections paired with light bites make for a wonderful pre-dinner experince for wine enthusiasts.
Fire Up the Fun
Fridays
4:00 p.m - 5:00 p.m.
Hosted by Chef de Cuisine Jesse Pita and restaurant manager and wine expert, Jim Hansen, Fire Up the Fun features step-by-step preparation of two dishes – some from the resort's signature restaurant, Pulehu, an Italian Grill, and others from Chef Jesse's personal recipes.
$25 per person
Sunset Tramonto Menu
Thursday-Sunday 5:00 p.m.-5:30 p.m.
Explore Italian Cuisine prepared with local flair through a special three course menu sure to leave your palate dancing. View menu.
Contact
Jim Hansen, Restaurant Manager
jim.hansen@westinkaanapali.com
Instagram: @pulehuanitaliangrill
Facebook: westinkaanapali/pulehuanitaliangrill