Private Dining
Venues
Enjoy a romantic private dining experience for two or host an exclusive dinner party with your closest friends at one of our intimate venues, including the lush Koi Pond Gardens, the ocean side Kai Lani Lawn, or the upscale dining room at the award-winning restaurant, Pulehu, an Italian Grill. Our varried private dining options are sure to cater to your every need.
For more information on private dining, events, and weddings, contact Beata Vanderzee, Events Manager at beata.vanderzee@westinkaanapali.com or 808.662.2630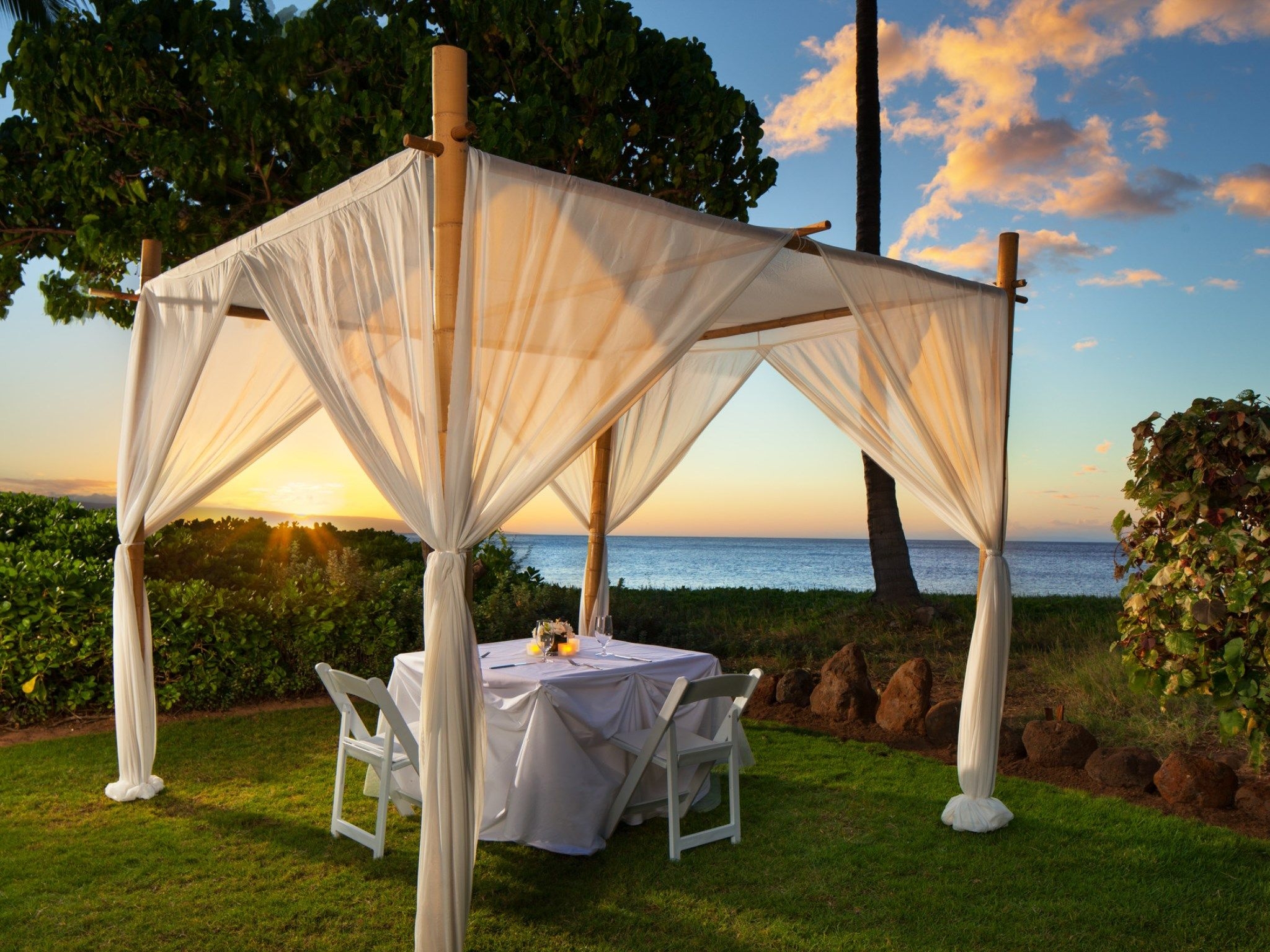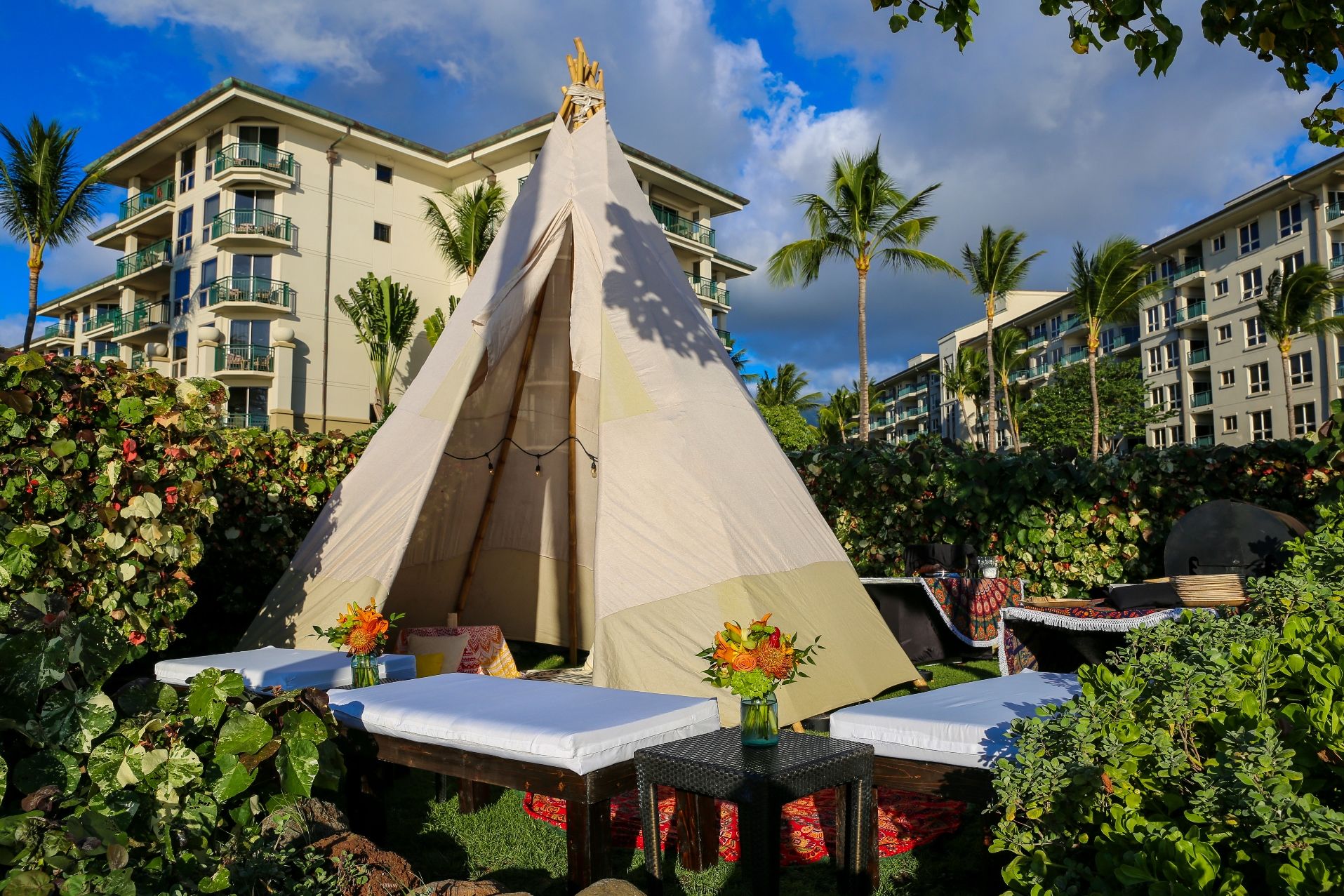 Glam-B-Q
Beachside Barbecue
Glam-B-Q features a private, outdoor dinner setting at the resort's Kai Lani Lawn, adjacent to North Kā'anapali Beach. It includes a well-appointed teepee-style tent, illuminated with string lights and outfitted with blankets, pillows and low tables ideal for casual, picnic-style dining. A grill cook and server will prepare and present a standard cookout menu of classic barbecue favorites such as ribeye steaks, lobster tails, corn on the cob, baked potatoes and s'mores, along with local picks such as island poke. With this reservation, the private space can be enjoyed from 5:30 p.m. to 9:30 p.m. Glam-B-Q pricing is inclusive for up to six guests, with 14 being the maximum occupancy. Please inquire with our events manager for pricing details. The menu can be customized for an additional price. Beer, wine and cocktails are also available on consumption and are not included in the base price. Reservations for Glam-B-Q are subject to availability. Booking at least one week in advance is strongly recommended. Call 662-2630 for reservations.