THE WESTIN KA'ANAPALI OCEAN RESORT VILLAS
RESTAURANT OPTIONS IN MAUI
Drawing from Maui's abundant natural bounty and multicultural heritage, the restaurants at The Westin Kā'anapali Ocean Resort Villas offer a variety of distinctive menus featuring the freshest local ingredients. From traditional island favorites to gourmet delights, you'll enjoy a diverse range of flavors served in dramatic venues - including oceanfront settings with stunning views of the Maui sunset.
Pulehu, an Italian Grill
Often recognized for its culinary excellence, this relaxed yet upscale restaurant presents New Italian cuisine with a local, sustainable twist.
Atmosphere: Relaxed, upscale
Cuisine: Italian cuisine served with a local sustainable twist
Reservations: 808-667-3259
Hours:
Thursday-Monday
5:30PM-9:30PM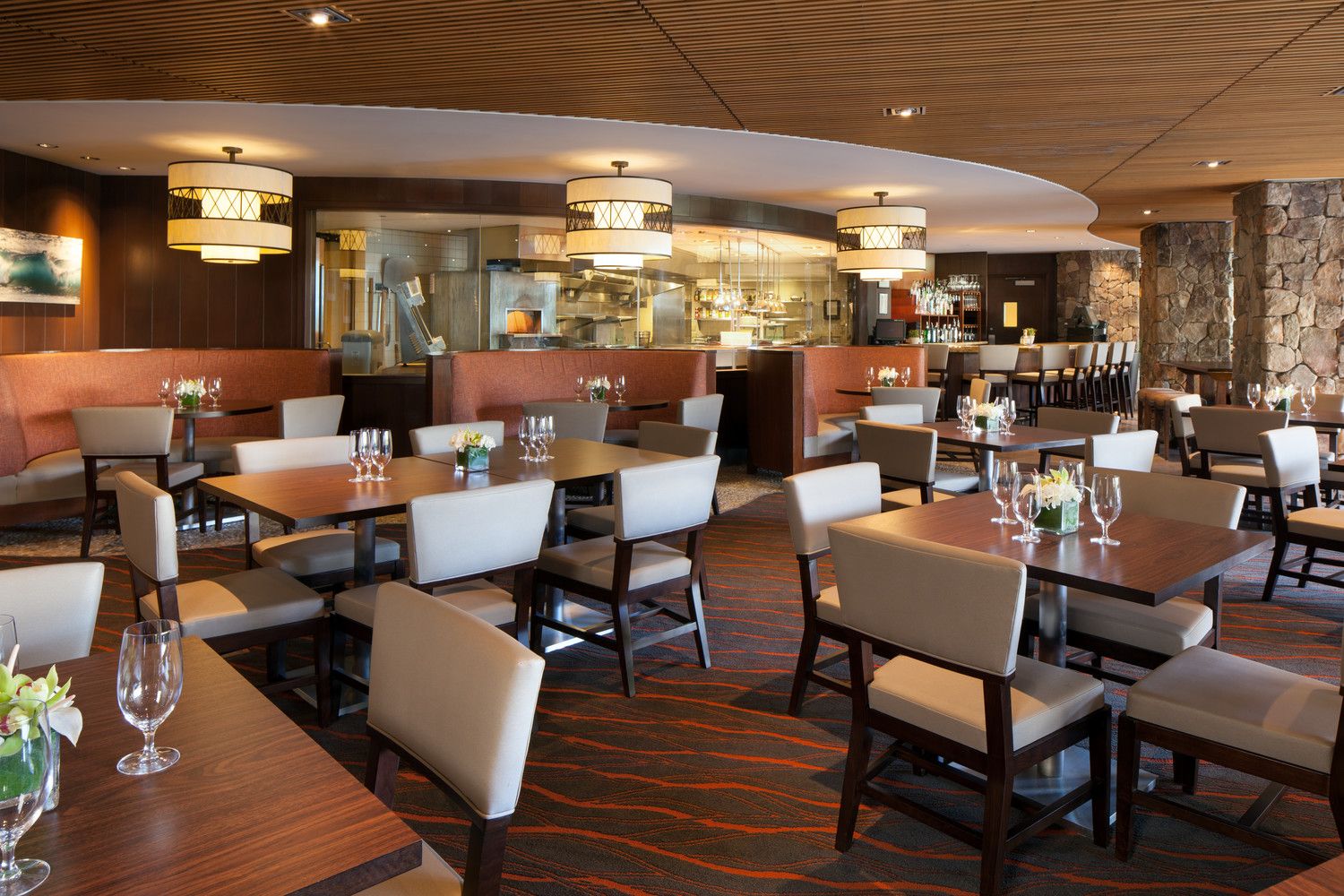 Auntie's Kitchen
Located poolside, Auntie's Kitchen offers a delightful retreat for breakfast, lunch and dinner with a full bar featuring tropical cocktails and drinks. Kid-sized lunch and dinner choices make for a perfect family dining experience, with outdoor settings. Local musicians will lure you into the island experience.
Atmosphere: Relaxed, casual
Cuisine: Local, island style
Breakfast Menu | All Day Menu | Pool Deck Menu
Reservations:
Hours:
Breakfast: 7:00AM-10:30AM
Lunch: 10:30AM-5:30PM
Happy Hour: 3:00PM-5:00PM
Dinner: 5:30PM-9:00PM
Bar: 7:00AM-9:00PM
Pailolo Bar & Grill
Ideally situated poolside, Pailolo Bar & Grill is an oceanfront restaurant and sports bar offering delicious, bistro-style fare. With a classic menu including burgers, sandwiches and salads, it's the perfect place to unwind while cheering on your favorite teams. Or simply sit back and celebrate the magnificent views of the Pacific Ocean and neighboring islands with your favorite cocktail at the bar, while taking full advantage of our daily Happy Hour.
Atmosphere: Relaxed, casual
Cuisine: American
Reservations:
Hours:
Daily, 10:30AM-10:00PM
Happy Hour, 10:30AM-11AM and 4PM-6PM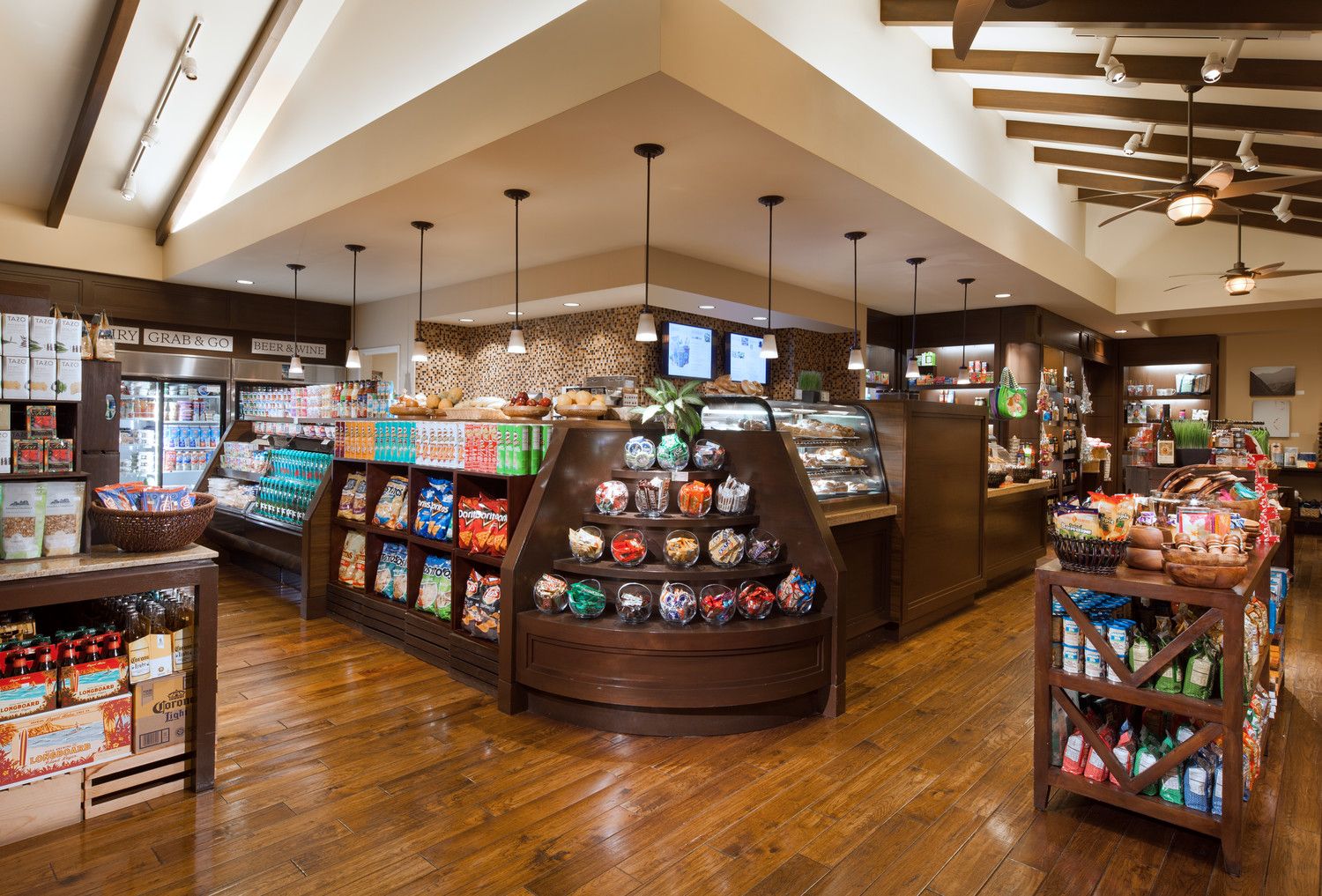 Kai Ala Market
Conveniently located off the north lobby, Kai Ala Market makes it easy to stock your villa kitchen with produce, snacks and beverages. Discover a vast variety of products sourced from here in Maui, including marinated meats, island fish and vegetables for poolside grilling or in-villa cooking. Starbucks coffee, pastries, sandwiches, wines and hot ready-to-go breakfast items are available, as are local souvenirs - pick up a memento of your time in Hawaii.
Hours:
Monday - Thursday: 6:30AM-8:00PM
Friday - Sunday: 6:30AM-9:00PM

Please dial 808.662.2676 for more information.
Pu'ukoli'i General Store
Replenish your grocery needs or pick-up last minute items while in Hawaii at Pu'ukoli'i General Store. Baked goods, deli sandwiches, salads and ready-to-cook options as such freshly marinated meats and island fish are available for grilling or in-villa cooking. Homemade pizzas are a specialty and available to carry out or for villa delivery.
Hours:
Open daily
Deli: 6:30AM-8:30PM
Lamont's Sundries: 6:30AM-10:00PM
In-Villa Dining Service: 7:00AM-8:30PM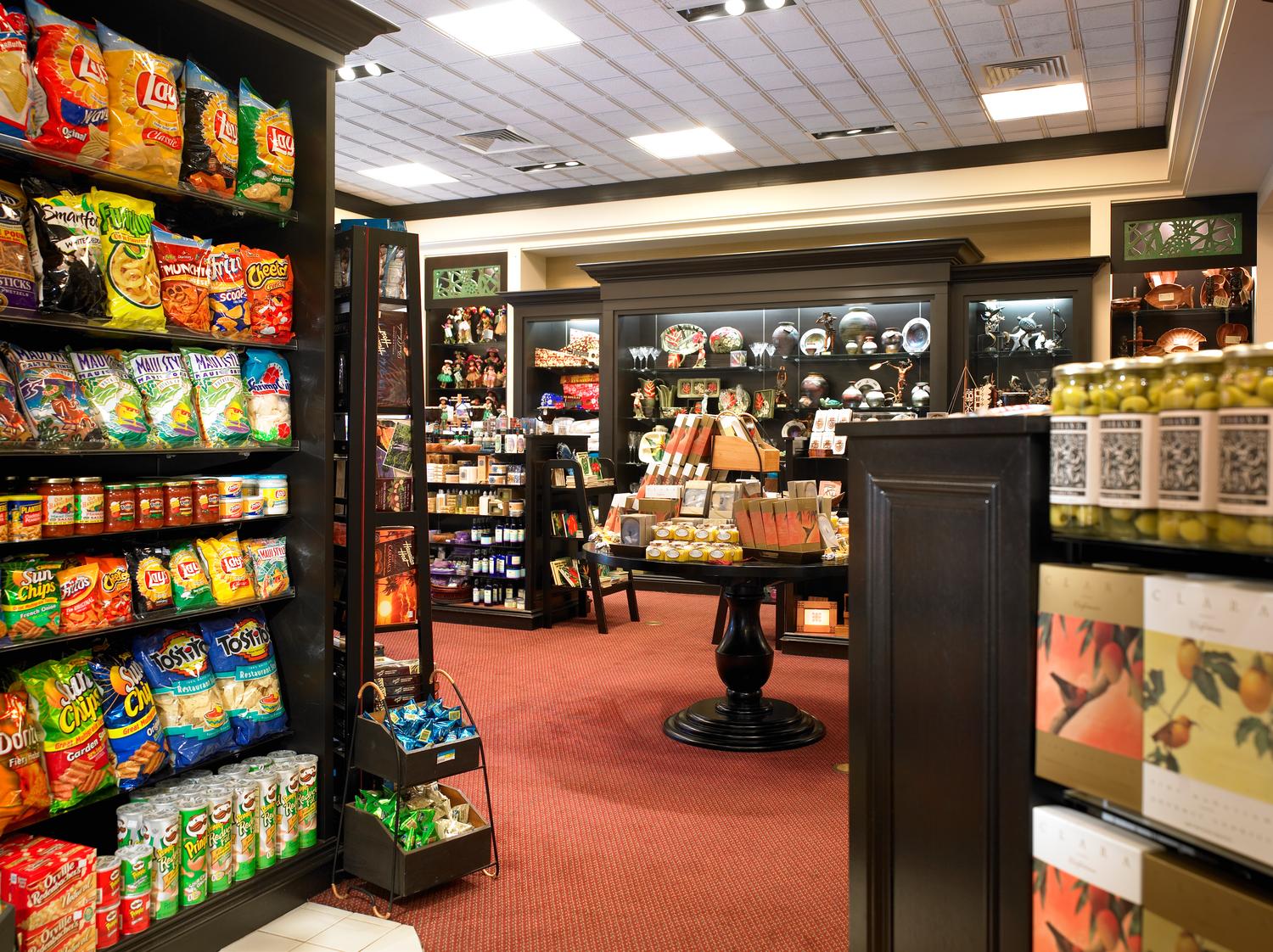 In-Villa Dining
In-Villa Dining Service: 7:00AM-8:30PM
Click here for our in-villa dining menu